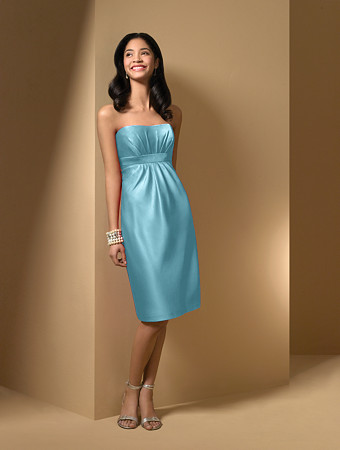 So this is the dress I have to wear as my sister's maid of honor. This is the dress that S. decided to order without any idea as to what measurements I've cultivated over the long, treat-laden winter.
I had to drive all the way to a godforsaken corner of StripMallLand to meet S., because she needed to approve of the way this Maid o' Honor dress fit. Silly ME for thinking I was capable of figuring: a) how to put on a dress and b) how said dress is supposed to fit.
Thirty minutes and eleven hundred straight pins later, I walked out of the Bridal Shop of Horrors with a $70 abomination called a "Ship Shaper" or "Lady Former" or something to that effect that sque-e-e-e-e-e-zes my ribcage just so and PU----SHES the twins way up and apart.
Lovely special effects, I tell you.
Oh. And S. bought me "Cookies," the only treat a lady should ever partake of, that I stick in my bra just for a little added class.
S. Wedding Countdown: 9 days. Thank baby Jesus.